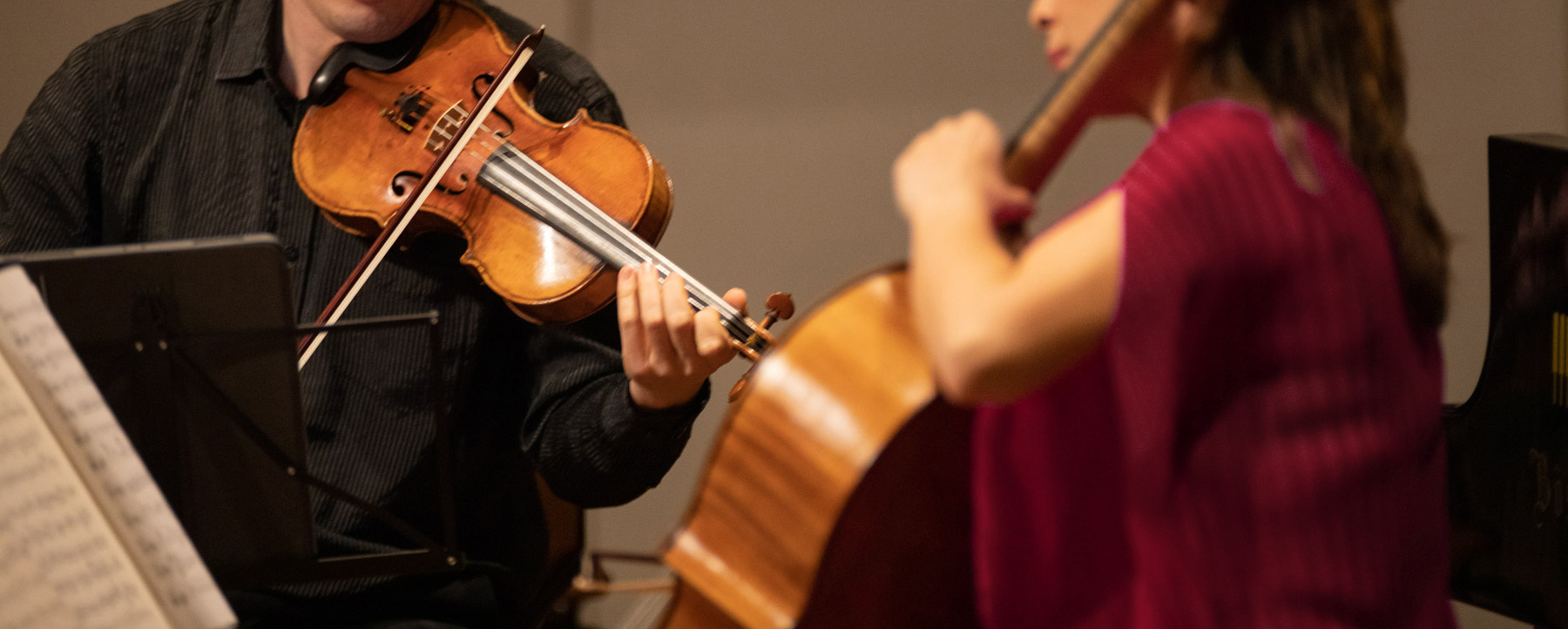 Crans-Montana Classics invites you to an exclusive concert by Francesco de Angelis, solo violinist and Konzertmeister of La Scala in Milan, and Alessandro Deljavan on piano. The latter replaces Roberto Paruzzo, who is unable to perform for health reasons. They will be accompanied by Jing Zhao on cello.
Brahms, the German "anti-Wagner" of the second half of the 19th century, benefited throughout his life from the precious advice of the violinist Joseph Joachim, himself a great friend of Robert Schumann and his wife Clara.
For him, Brahms composed three sonatas, the violin concerto and the double concerto for violin and cello, and the masterpieces of chamber music that you will hear here.
On the programme for this concert:
Sonata F-A-E
3rd movement (Scherzo in C minor) posthumous opus for violin and piano
Sonata for violin and piano
No. 3 in D minor opus 108
Trio No. 1 for piano, violin and cello
in B major, Op. 8
---
Tickets are now available
in our Booking corner
at the offices of Crans-Montana Tourism in Crans (Rue du Prado 29) or Montana (Route des Arolles 4).
at the concert venue, from 4 p.m. on.
Ticket price: CHF 40 with free admission for children under 16.
---
With the precious support of

To the Booking Corner